Electric Bikes for Riding Together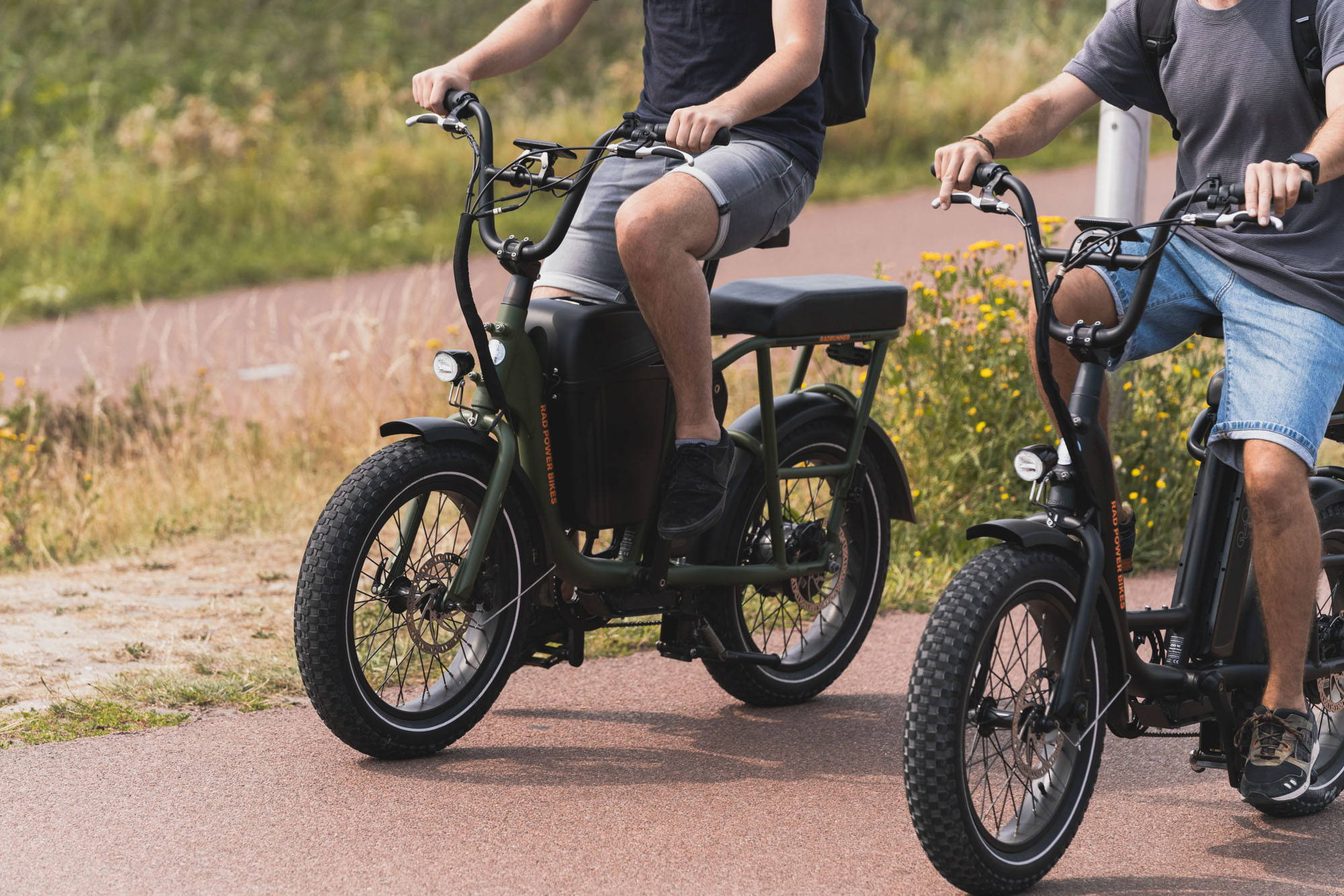 Are you looking to spend more time with someone close to you?
Whether it's a spouse, family member, or just a friend you haven't seen in a while, our award-winning lineup of electric bikes are helping riders everywhere build deep, long-lasting bonds.
When you bring someone on a spin around town or an adventure into the great outdoors, you're sharing more than a hobby -- you're sharing an experience.
Super fun! This the best purchase my husband and I have made in a long time. We are riding everywhere together and discovering new parts of town we have never seen. Highly recommend these bikes.
Laura K
My wife & I, now both retired & very mindful of climate change, decided that we would look for a bike that we could both use for both recreational & local shopping trips. The RadMission is well made &, with the accessory pack, meets all of our needs. Just waiting for some better weather now so that we can get to use it more!
Andrew A
Riding buddies come in all shapes and sizes -- and so do our bikes!
With models designed for a wide range of heights, you can both pick whatever ride works best for you.
Plus, with varying degrees of pedal-assist, you'll never have to worry about leaving anybody behind or struggling to catch-up. There's no better way to introduce your special someone to cycling!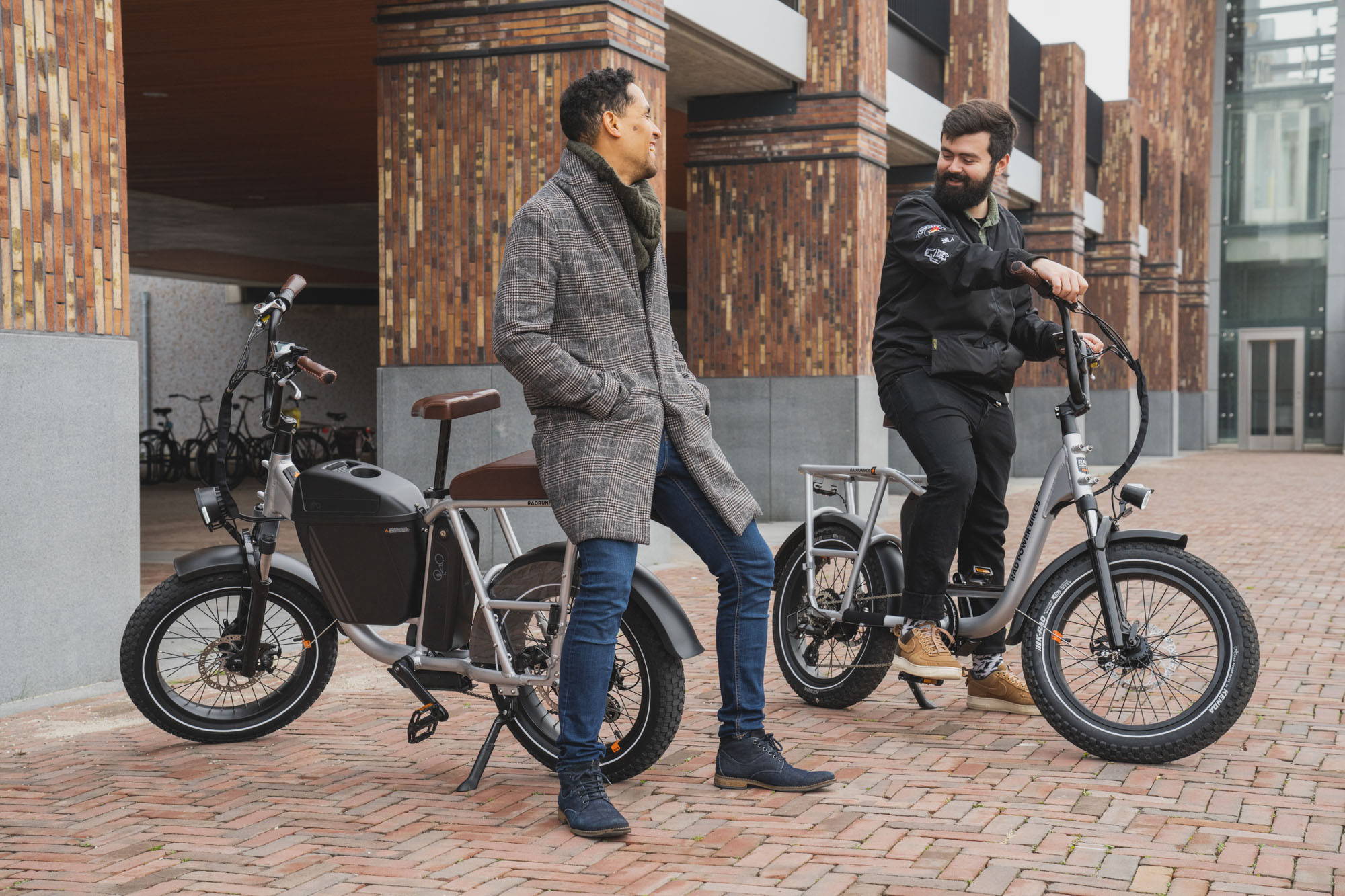 A must have for the RadRunner! Easy to install, it allows you to share the pleasure of ebiking with (alternatively) my son or my wife. Really really cool, and that makes all the différence with other bikes!! Love it!
Cedric M
Two are better than one! I bought one and had a blast. Then my wife had to get her own. Now we ride off together every weekend.
Mark F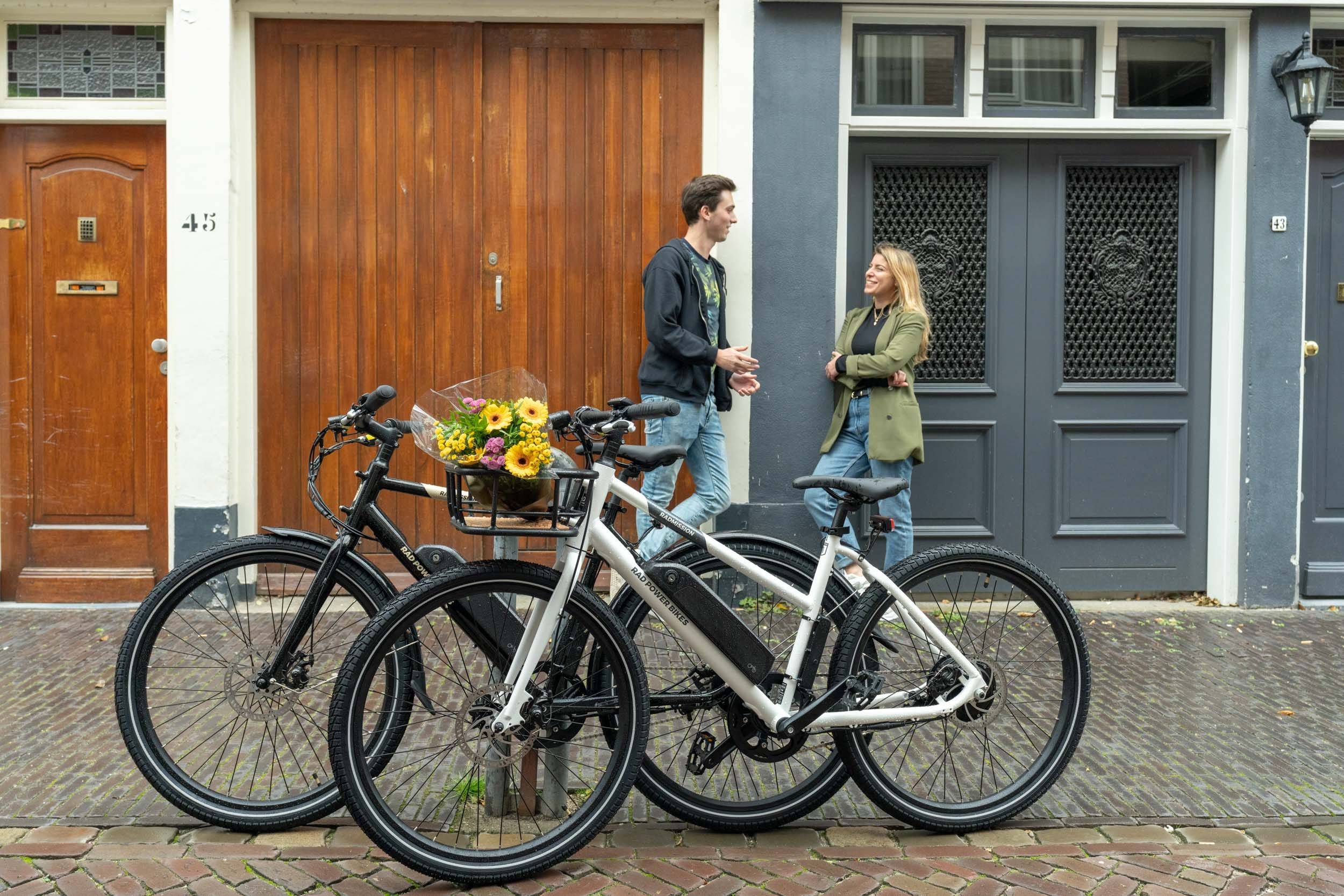 Did you know you can purchase your bike by splitting the cost into interest free monthly payments?
Splitit is a payment method enabling customers to pay for purchases with an existing credit card over a period of up to 12 months, without additional registrations or applications.
I can have my girl hop on the back and my pup in the front basket. I truly believe Rad Power Bikes' motto should be "no bummer rides."
Jenny
Since my husband and I got our bike, we have been on it almost every day. We are both 70 years old and love the pedal assist. I never thought I could ride a bike again, but it has actually helped the arthritis in my knees. We're looking forward to many more years of riding together.
Dennis M