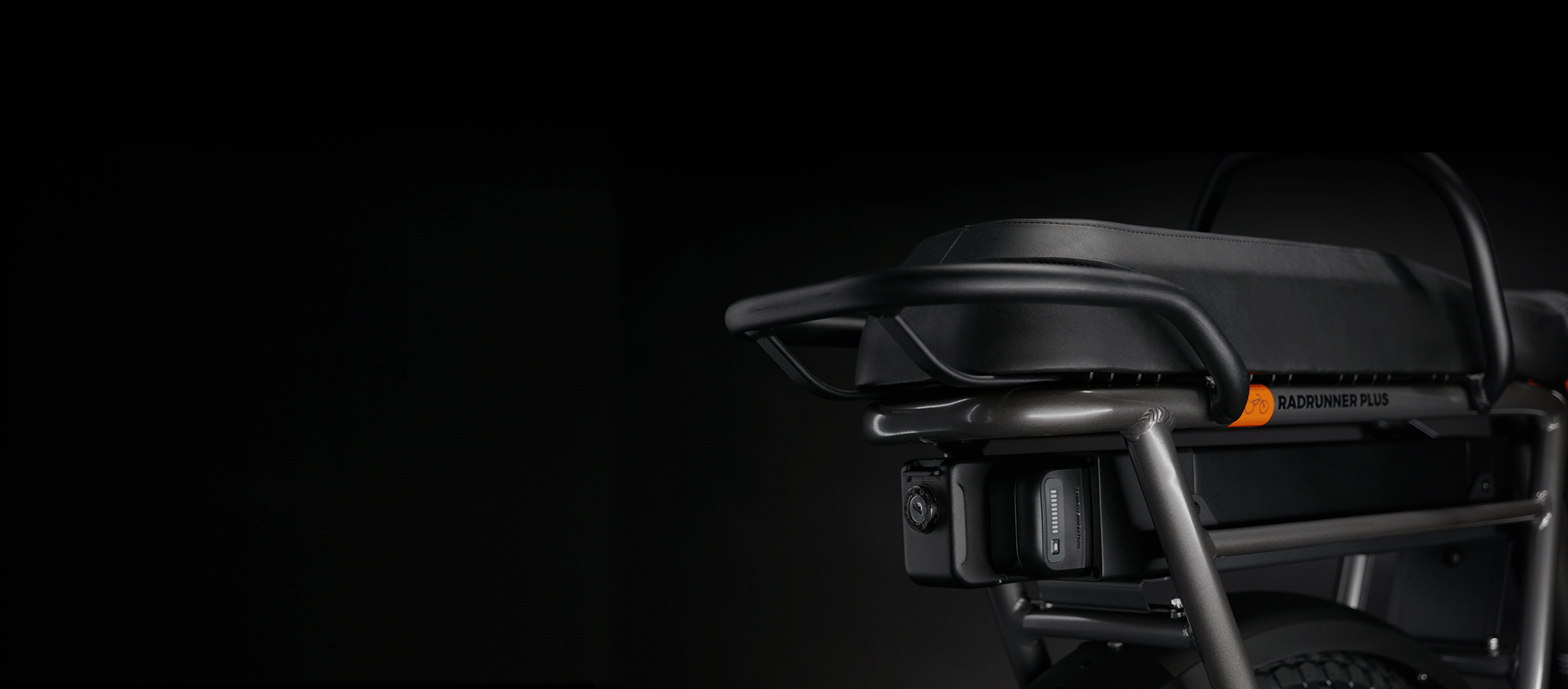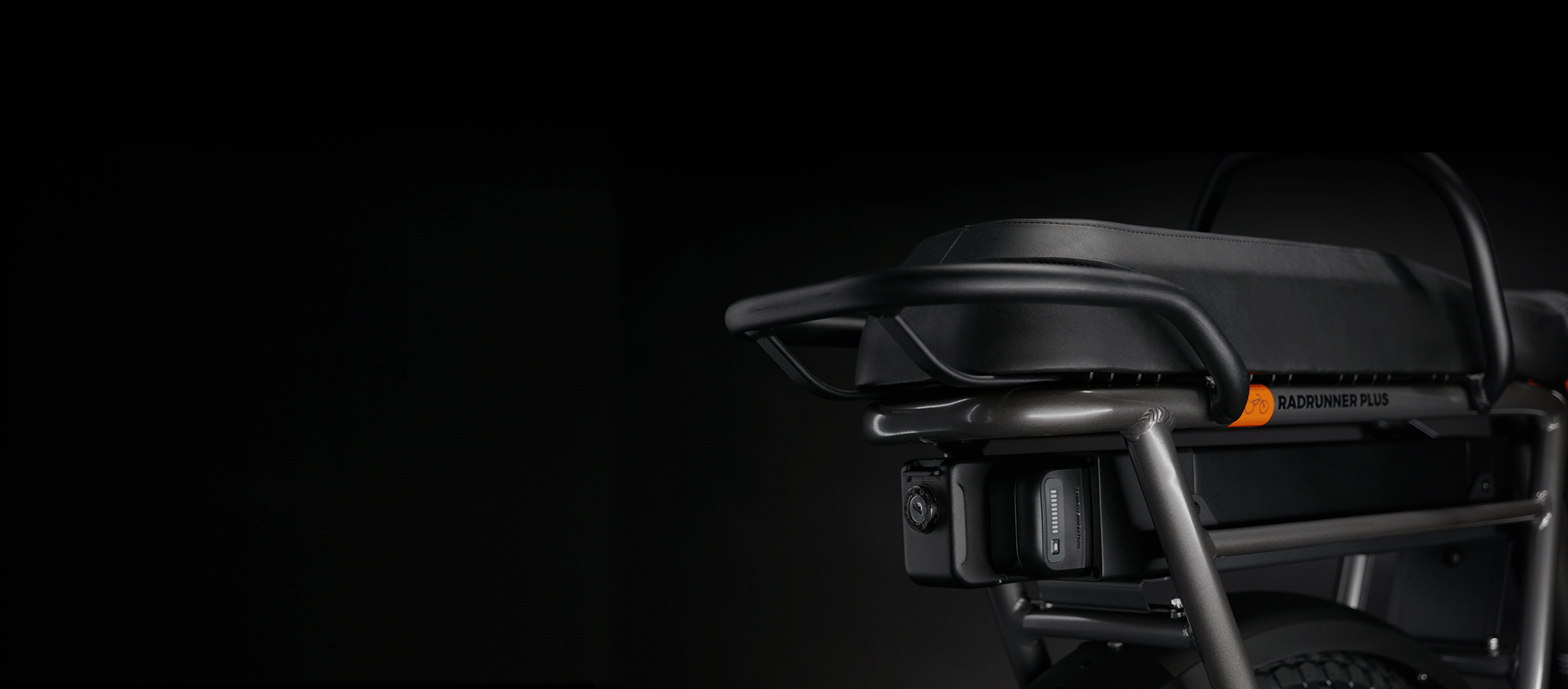 Spend more time riding, and less time worrying if you'll have enough power to make it home.
Not only is the RadRunner 3 Plus capable of covering over 72 kilometers on a single charge, but it's the first ebike in our lineup that can accommodate a dual-battery Range Extender — which means you can more than double the distance you cover with every ride.
Currently in development, the Range Extender can be conveniently outfitted under your rear rack to draw power from both batteries simultaneously, bringing your range up to 160+ kilometers per charge.
Sign up below to be the first to know when the Range Extender launches.