We work hard and lead by example because we love what we do.
When you sign on to Rad Power Bikes, you're not taking a position with any company.
You're joining an innovative team working hard to usher in the next generation of mobility. Together, we've slashed CO2 emissions, taken cars off the roads, and helped a diverse set of riders get outside and into the fresh air! Not that we're bragging or anything. It's all in a day's work.
---

A Global Mission Needs a Global Team

There's a big, Rad world out there and we're rapidly expanding to cover it all.
Since establishing our Seattle headquarters in 2015, we've built teams across three continents to help us lead the ebike revolution. Take a look at our openings. Your next opportunity may be closer than you think.
---
Values-Driven Work
People-Driven Perks

Imagine a career that combines the satisfaction of making a real-world impact with the market-based salary you would expect from North America's leading ebike brand. Add in a robust benefits package that includes pension, holidays, and rich professional development, and that's the story behind each and every one of our job listings.
And that's just the beginning. Join us, and you'll get our very best perk - an ebike to use while you work at Rad Power Bikes. Any model we have! #RideRad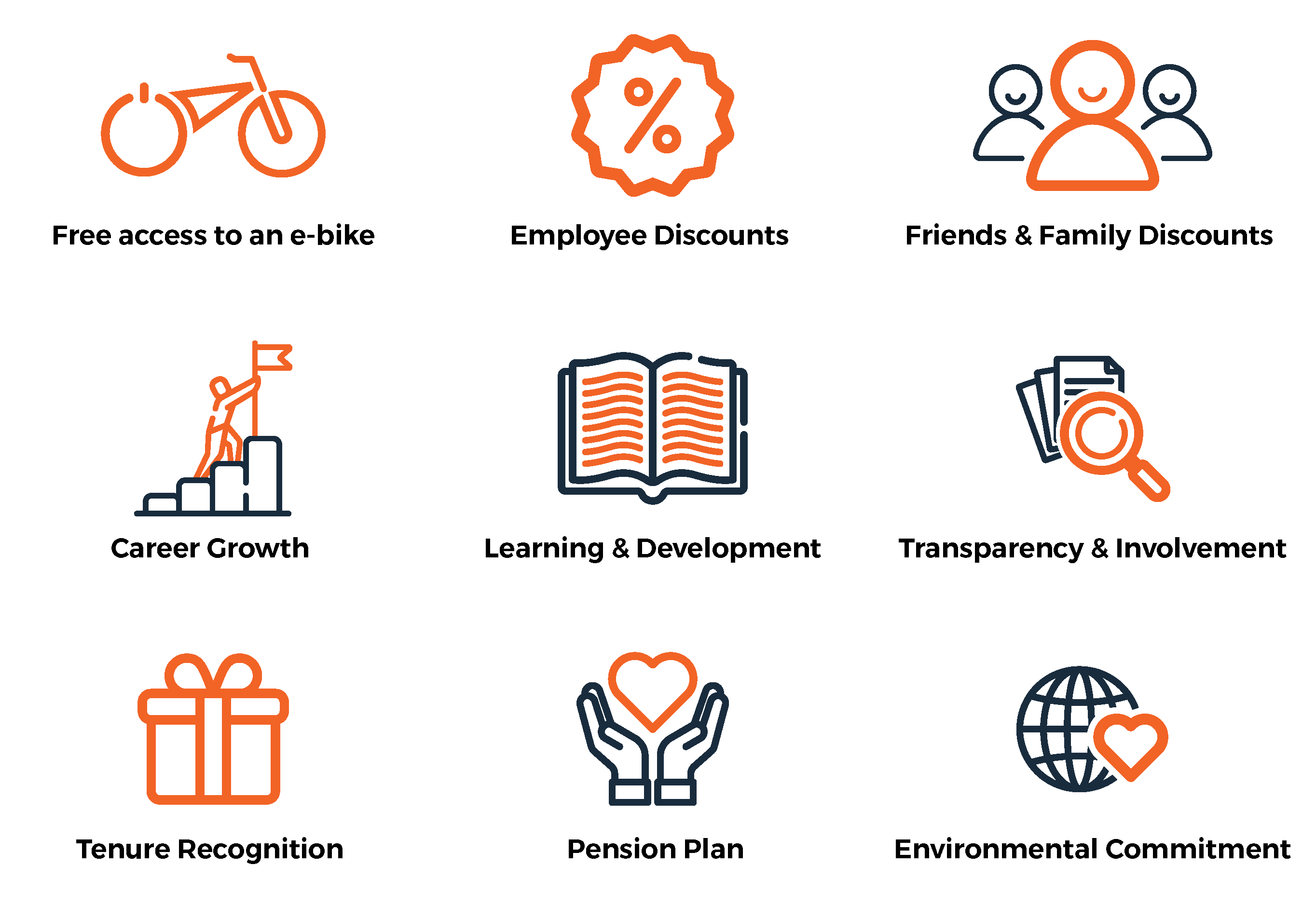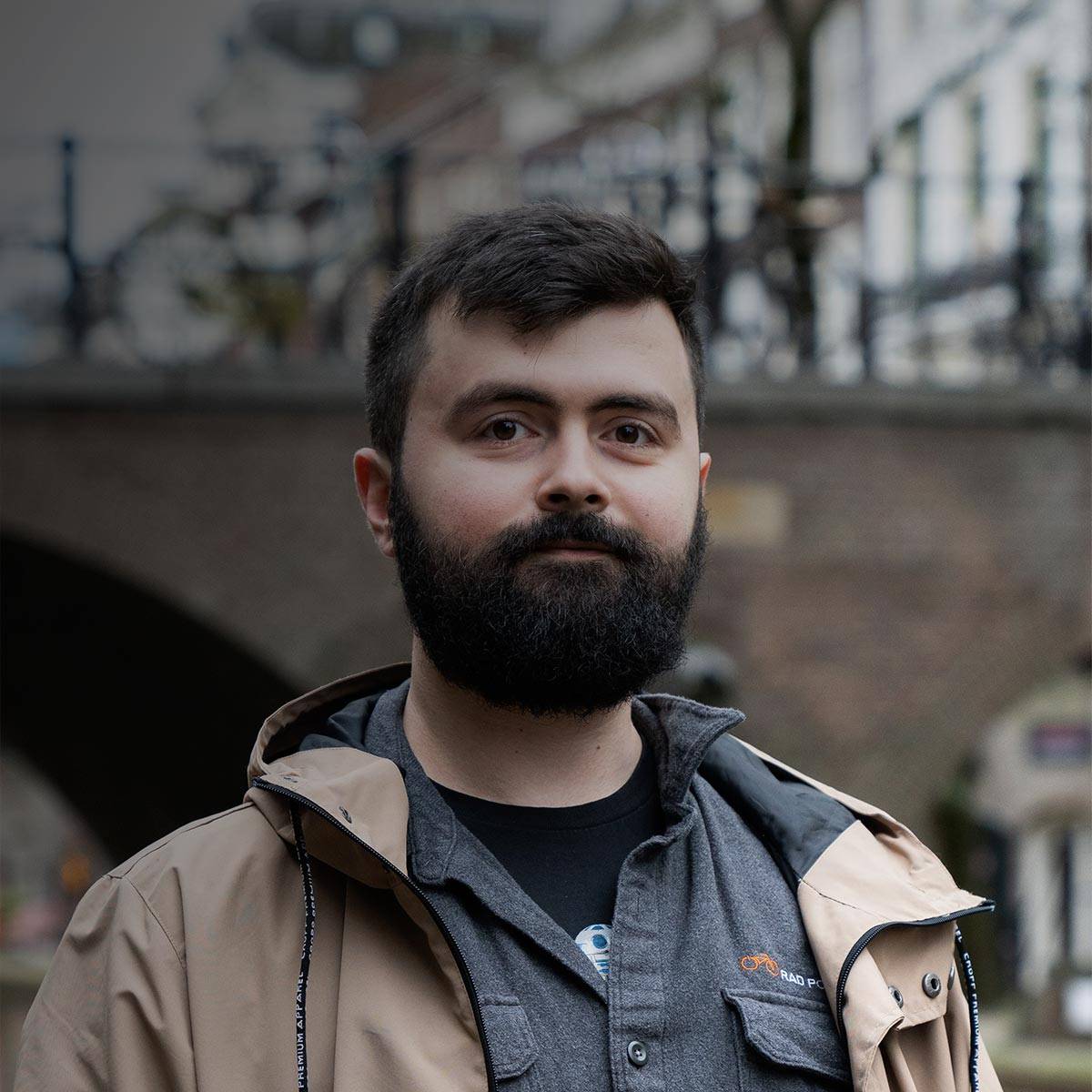 Vlad Pacala
E-commerce - Digital Product Manager
Utrecht, Netherlands
Why did you choose Rad?
My past few jobs have involved bikes in one way or another, from owning a small online bike shop to being a bike courier. The job opening at Rad Power Bikes seemed like a good fit for me and a path I definitely wanted to explore. It turned out to be a great decision, and I'm thrilled to be here growing with the company!
What is the best part about working at Rad?
The best part about working at Rad is definitely the awesome feeling of getting more and more people on bikes each day. Customers that would have otherwise been in a car day in day out are now discovering that a car-free life is completely possible.
Favorite bike or accessory?
When I came on, I got to pick out my own model. All of our bikes are awesome, but I'm really glad I went with the RadRunner. It turns heads everywhere I go!
What do you love to do outside of work?
Outside of work, I like reading, making music, practicing calligraphy, and, of course ... riding my bike.
What is your favorite RADICAL value and why?
My favorite RADICAL value has to be Diverse. With people from 11 different countries in our European office, coming from all sorts of backgrounds, there is something new to learn every single day at the office. It's amazing to see how well we work as a team and how each of us brings something special to the table!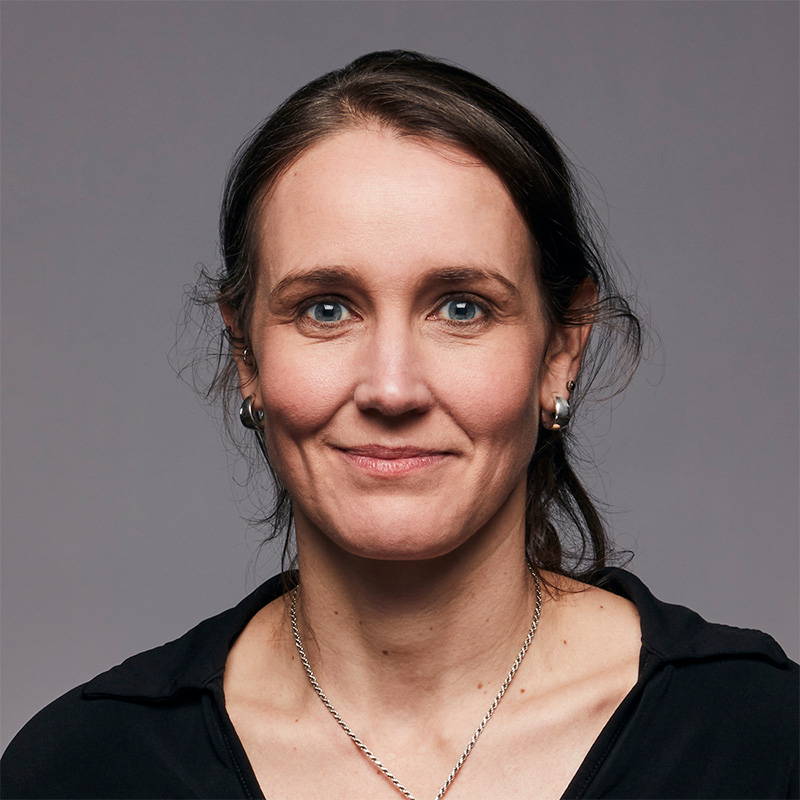 Sarah Bruce Courtney
Senior Product Manager
Seattle, Washington, USA
Why did you choose Rad?
Working on new and innovative products at a fast-paced company represented a new challenge for me. Rad also has a mission and values that align with things I believe in. Not to mention, the product is just plain fun. I like working with an actual tangible product, especially since it helps get people out of cars. Mike R's interview with NPR 'How I Built This' offers a good insight into who's at the helm and his longer-term vision, which I find motivating.
What is the best part about working at Rad?
The people, the pace, and the hands-on product. We get our hands dirty, not just look at things on paper - though we do a lot of that too. I like that the company is young and working to bring more standards and processes, but still prioritizes a bias to action in its core values. I've worked at large companies and medium-sized companies and I love this size. It's small enough to be driven by making a difference, large enough to start making some waves.
Favorite bike or accessory?
The RadWagon. It's just fun to not be in a car and still be able to drive all 3 kids. It still gets a lot of looks and people are curious about the bike. In many ways, ebikes are still an up-and-coming thing!
What do you love to do outside of work?
Hike, bike, ski, run, camp, and test the neighboring microbrews, mostly the IPA varietals because, yes, I like pine needles!
What is your favorite RADICAL value and why?
All of them! I think they are all important to developing the culture here and make Rad what it is. Responsibility, Action, Diversity, Innovation, Customers, Approachable, Learners- all these things cover integral parts of what makes a company great to work for and, as a customer, the kind of company you want to buy from.
Our values tell you so much about us. They are the things we prioritize and well yes, value, the most.
Responsible, to our environment, community and team
Responsible, to our environment, community and team
Accountable, we take ownership, bias to action, seek and provide feedback
Accountable, we take ownership, bias to action, seek and provide feedback
Diverse, inclusive of experiences, backgrounds, skills, we value every voice
Diverse, inclusive of experiences, backgrounds, skills, we value every voice
Innovators, we challenge ourselves and the status quo, we are original
Innovators, we challenge ourselves and the status quo, we are original
Customer driven, completely, we do the right thing for our riders
Customer driven, completely, we do the right thing for our riders
Approachable, kind, we collaborate and are always willing to help
Approachable, kind, we collaborate and are always willing to help
Learners, we grow our skills, we are humble and seek to improve
Learners, we grow our skills, we are humble and seek to improve