Roll over image to zoom in

---
Our world-class Customer Experience team is here to answer all of your questions and make your buying experience rad.
Monday - Friday, 9 a.m. - 5 p.m. CET
Our phone lines are permanently closed. Please reach us at eu-info@radpowerbikes.com
Expanded Shipping Window
You may have noticed that the shipping date for some models is currently listed as several months away.
While we understand that this is a long time to wait, we wanted to make sure that these bikes were available to purchase for any rider who had their heart set on a preferred model and wanted to secure theirs well in advance.
The dates listed are as accurate as possible, but please note that the entire manufacturing world is in the middle of a global supply chain challenge. As a result, there are some variables that are out of our control (like container shortages, port delays, and the Suez Canal incident).
We know how excited you are to get your new ebike and we are continually scaling up our operations to get it to you as soon as possible.
Best Electric Cargo Bike of 2021

Best Value Cargo Bike
Bicycling Magazine
RadWagon 4
The Ultimate Cargo Hauler Electric Bike
It's the strongest and most versatile version of the RadWagon yet, featuring smaller, innovative new tires developed by our in-house team of expert engineers to achieve a lower center of gravity. Its patent-pending new frame design ensures multiple points of adjustability, including a telescopic seat post and easily maneuverable handlebars.
Let Us Do the Heavy Lifting
The new RadWagon 4 250W is an electric cargo bike made to fit you! It's the most versatile version of the RadWagon yet, featuring smaller wheels with wider tyres developed by our in-house team of experts to ensure improved stability, grip and handling, even when riding with a heavy load.
With a standover height that's 6 cm lower than its predecessor, the lower center of gravity means it's easier to ride, easier to hop on and off, and more comfortable for your kids to climb aboard.
Technical Specifications
This is what makes the RadWagon 4 the best in its class.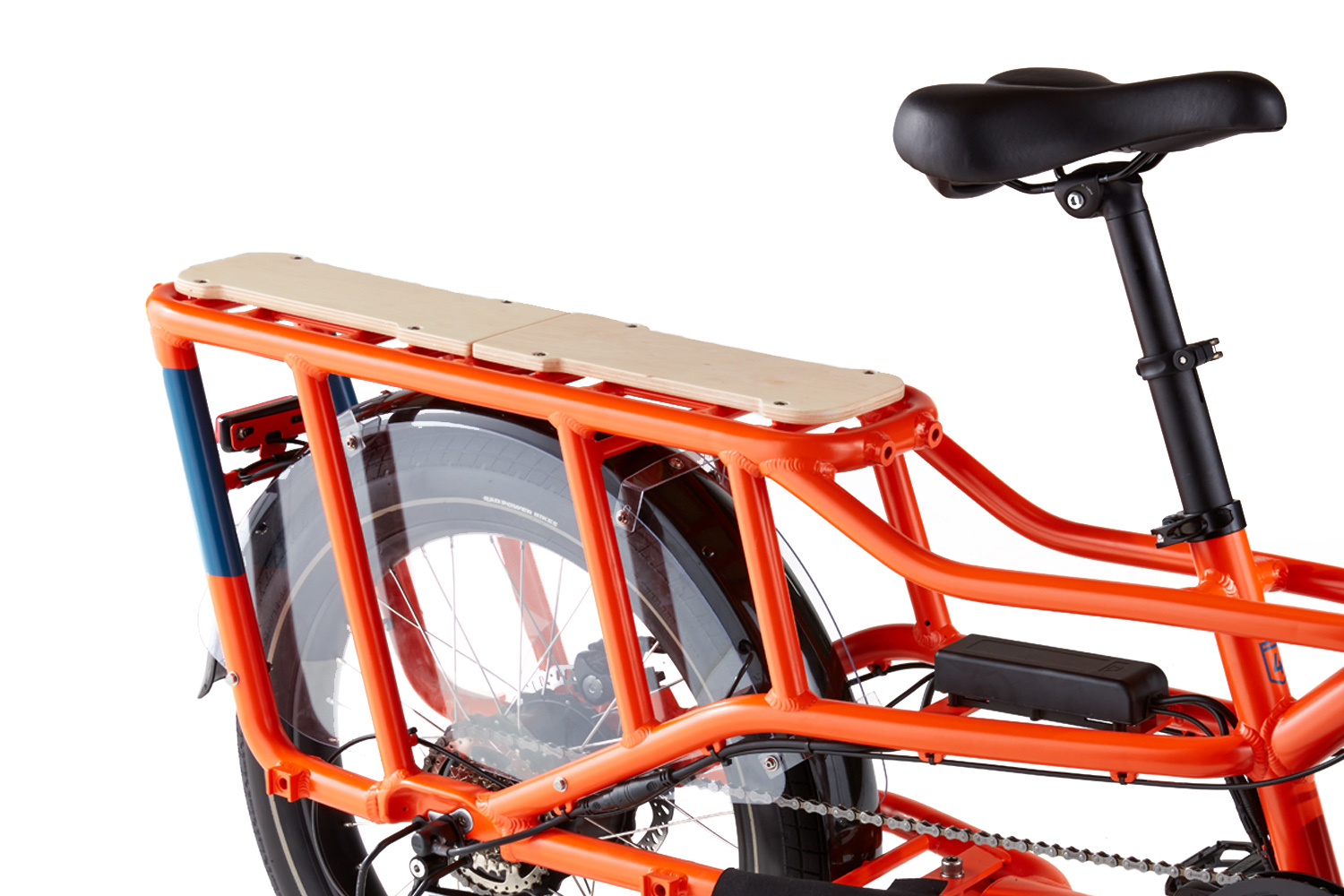 Integrated Rear Rack
Attach panniers, platforms, or baskets and let the bike carry your cargo. Or mount a Yepp Maxi child seat, Caboose, or Deckhand to bring up to two kids along for the ride.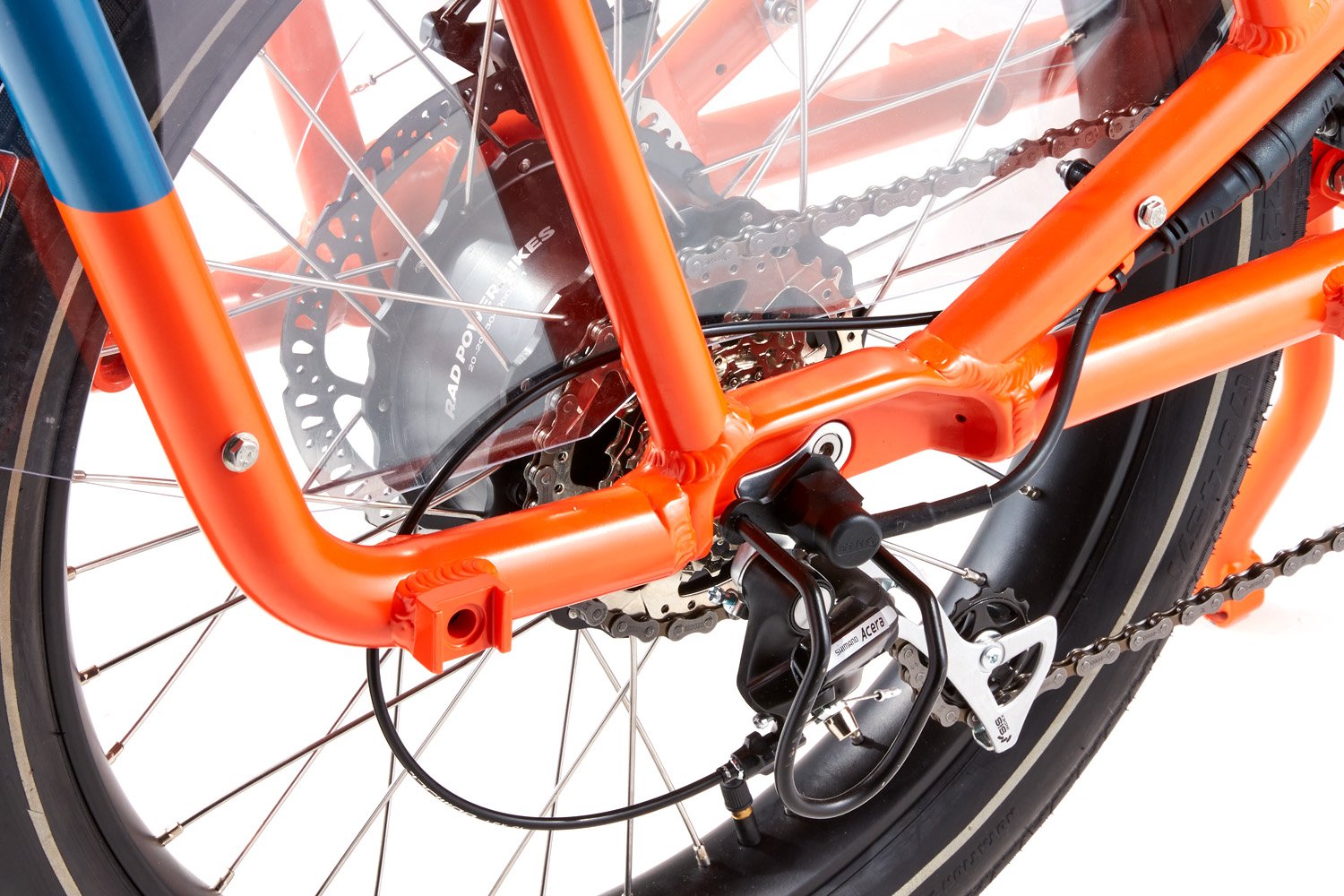 250W Geared Hub Motor
Fast durable power! Whether you're running errands or enjoying a fun weekend ride, the RadWagon 4 250W Geared Hub Motor provides a good amount of low-end torque along with general durability. Making it the ideal option for this versatile ebike.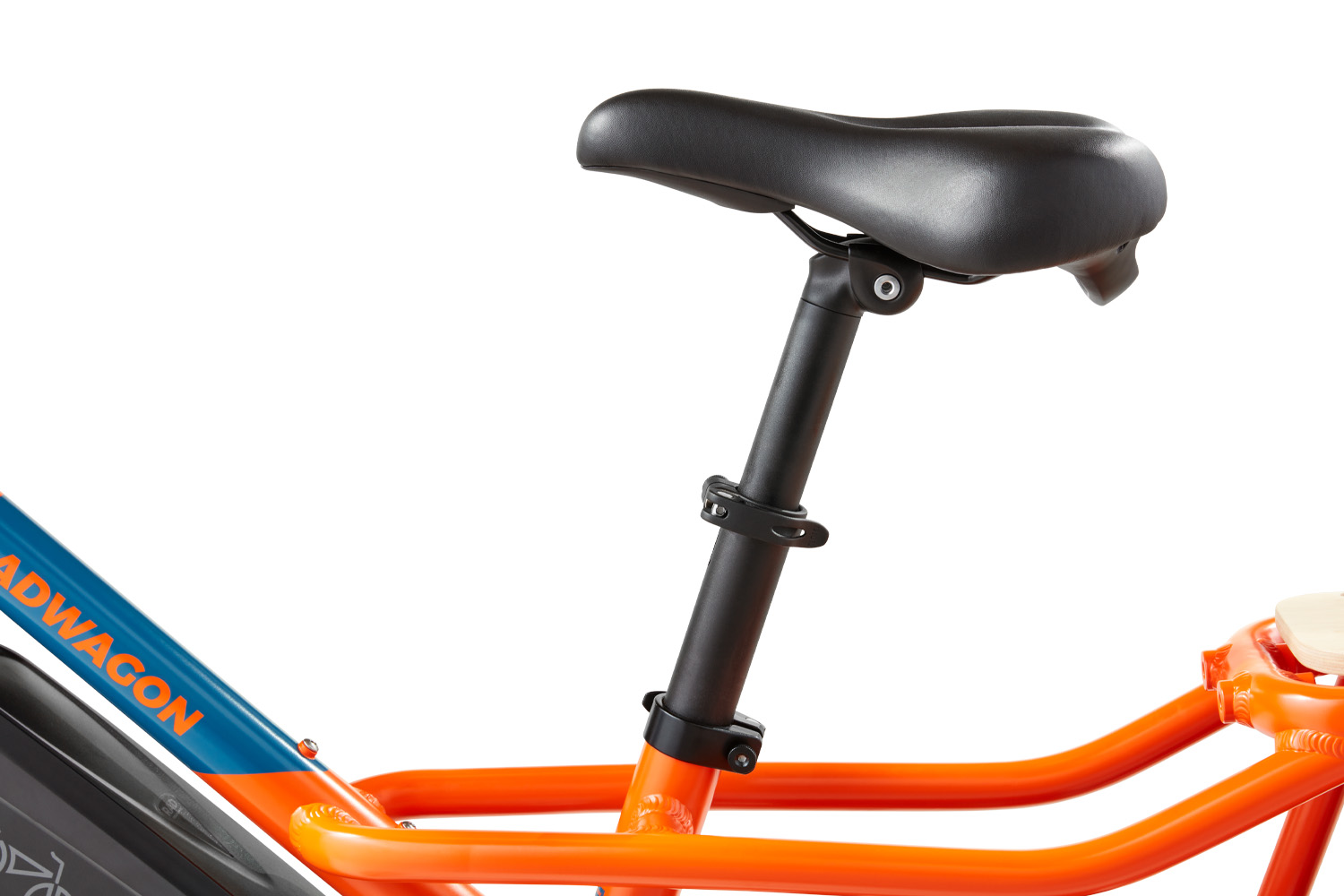 Telescoping Seatpost
Equipped with a telescoping seatpost with a 375 mm maximum length that's capable of accommodating riders between 5'1" - 6'4".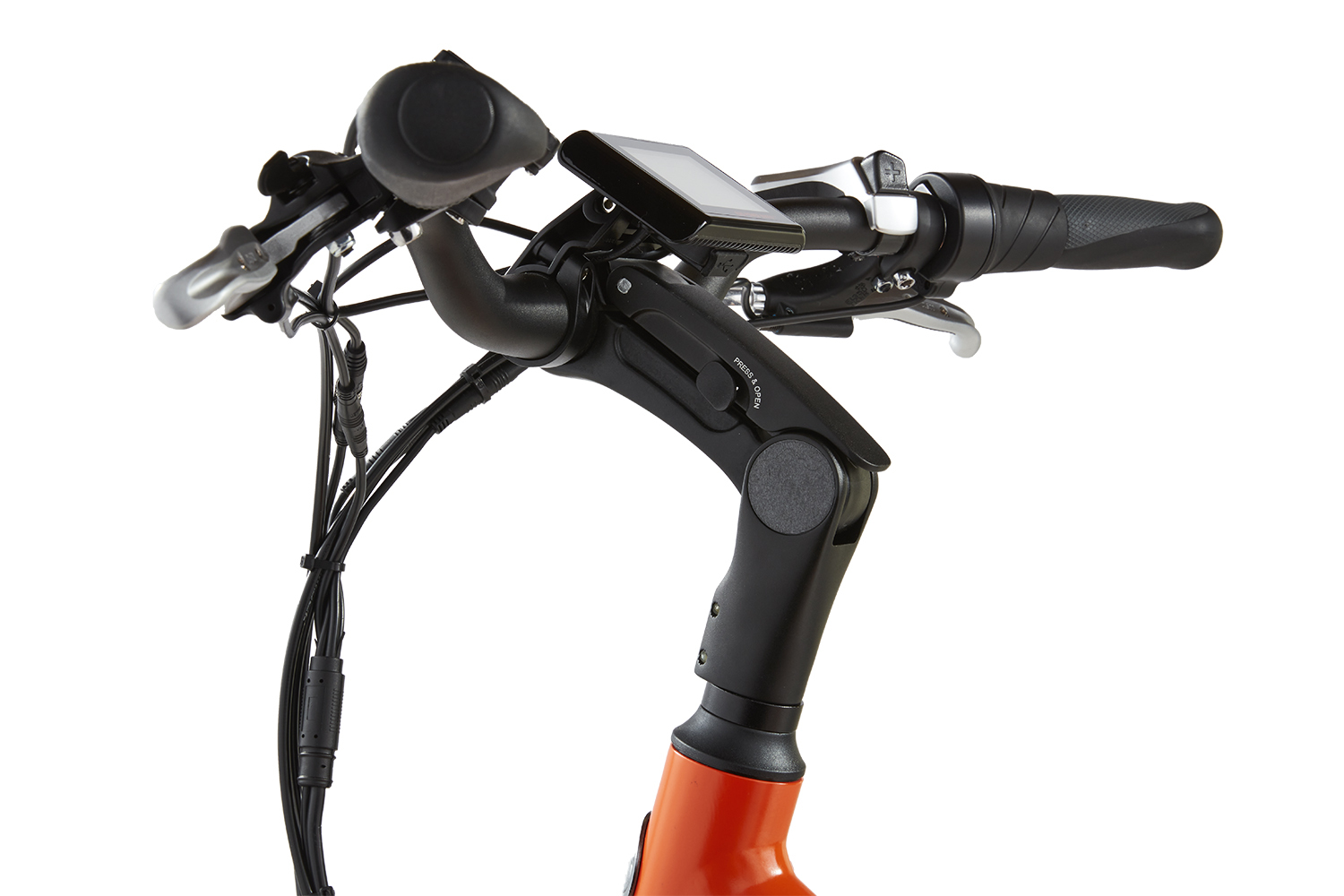 Quick Adjustable Handlebars
An adjustable handlebar stem allows riders to customise the reach, height, and handlebar angle (up to 80 degrees) with zero tools.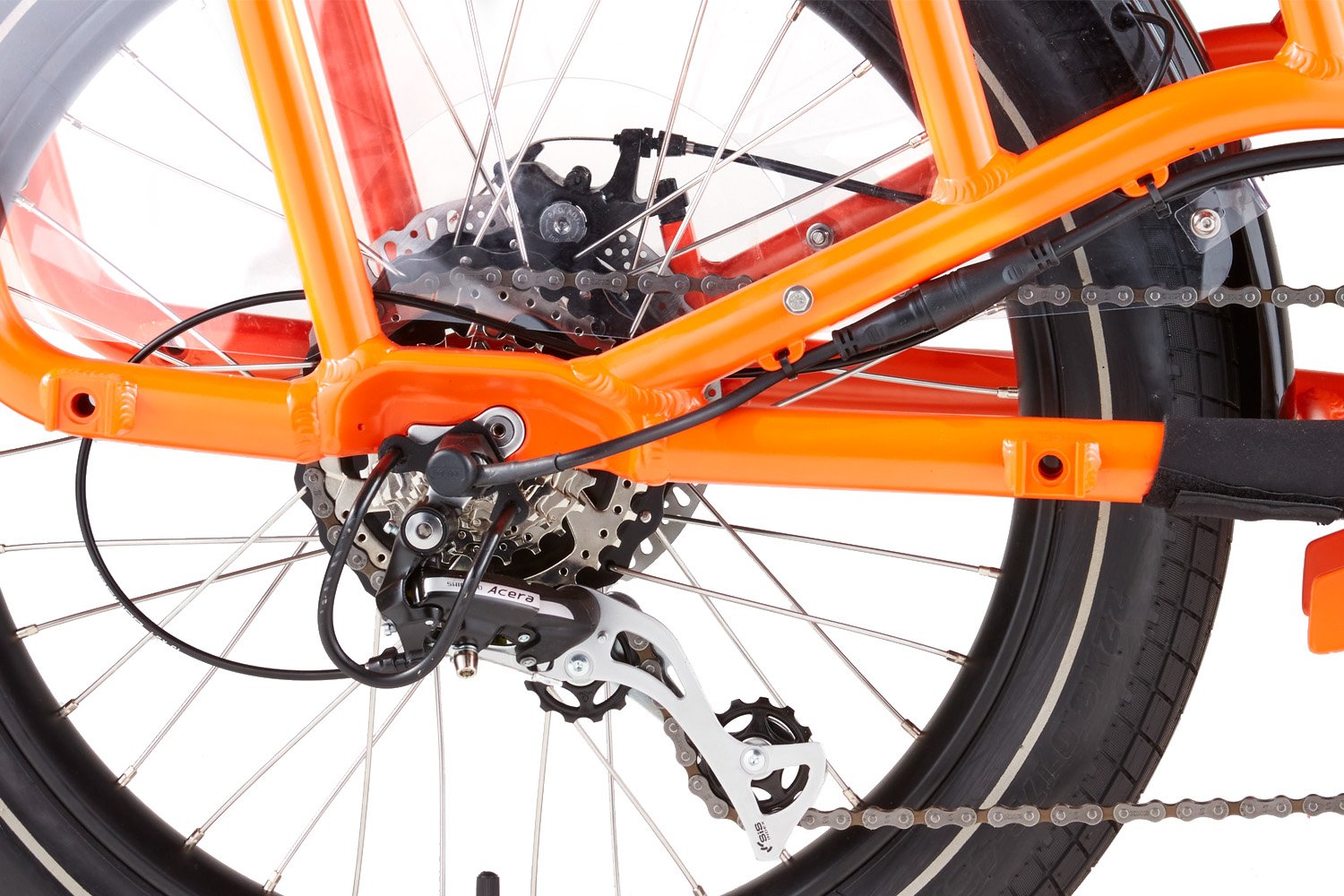 7-Speed, 11-34 Tooth Freewheel
A wide range of gearing at your disposal means more torque for steep climbs and relaxed cruising at top speed.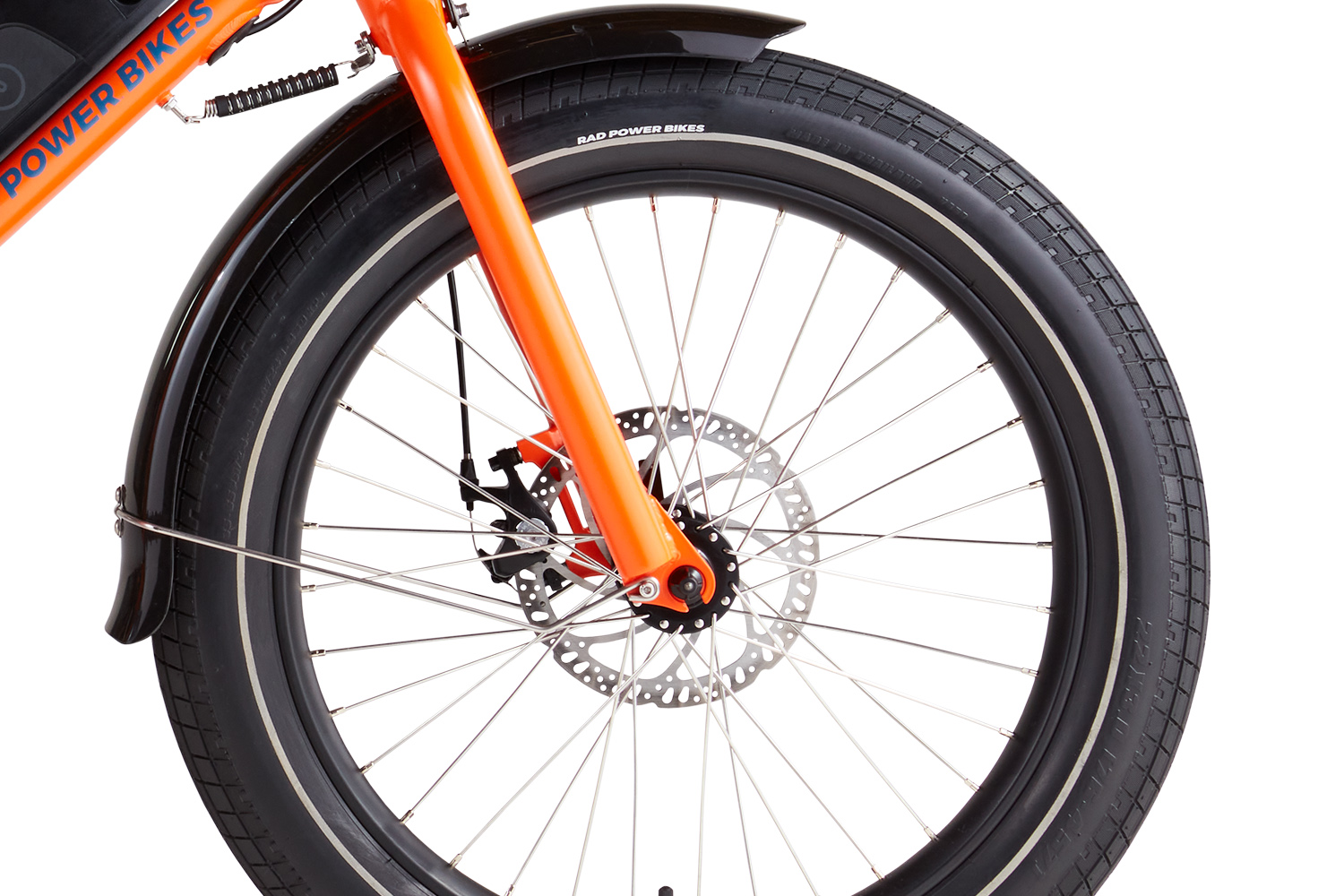 Reflective Tyre Sidewall Striping
Extremely durable with a large total reflective surface ensuring optimal visibility during the evening or rainy weather.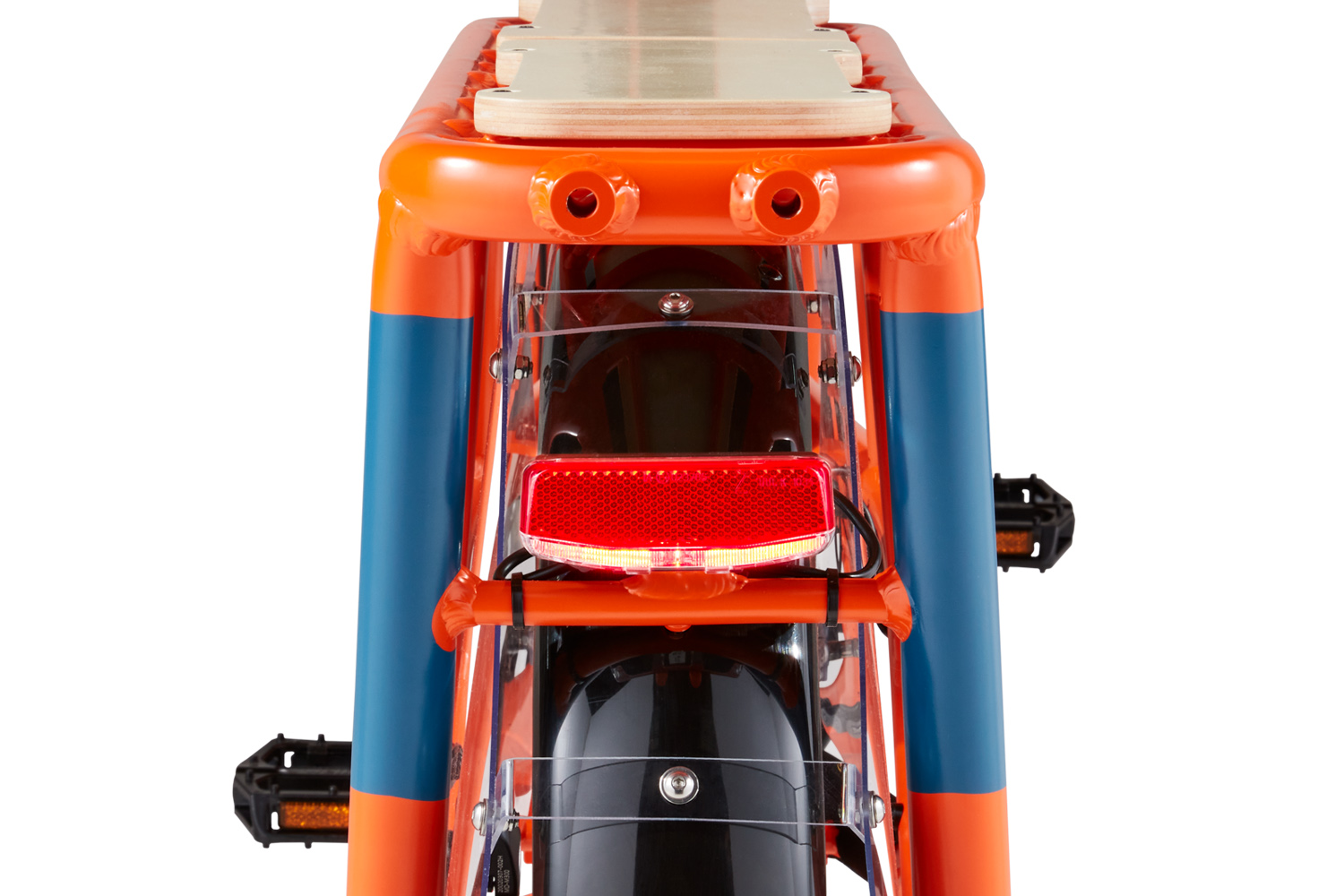 Integrated Brake Light
Powered using the main battery pack and featuring brake light functionality that activates any time the brakes are applied.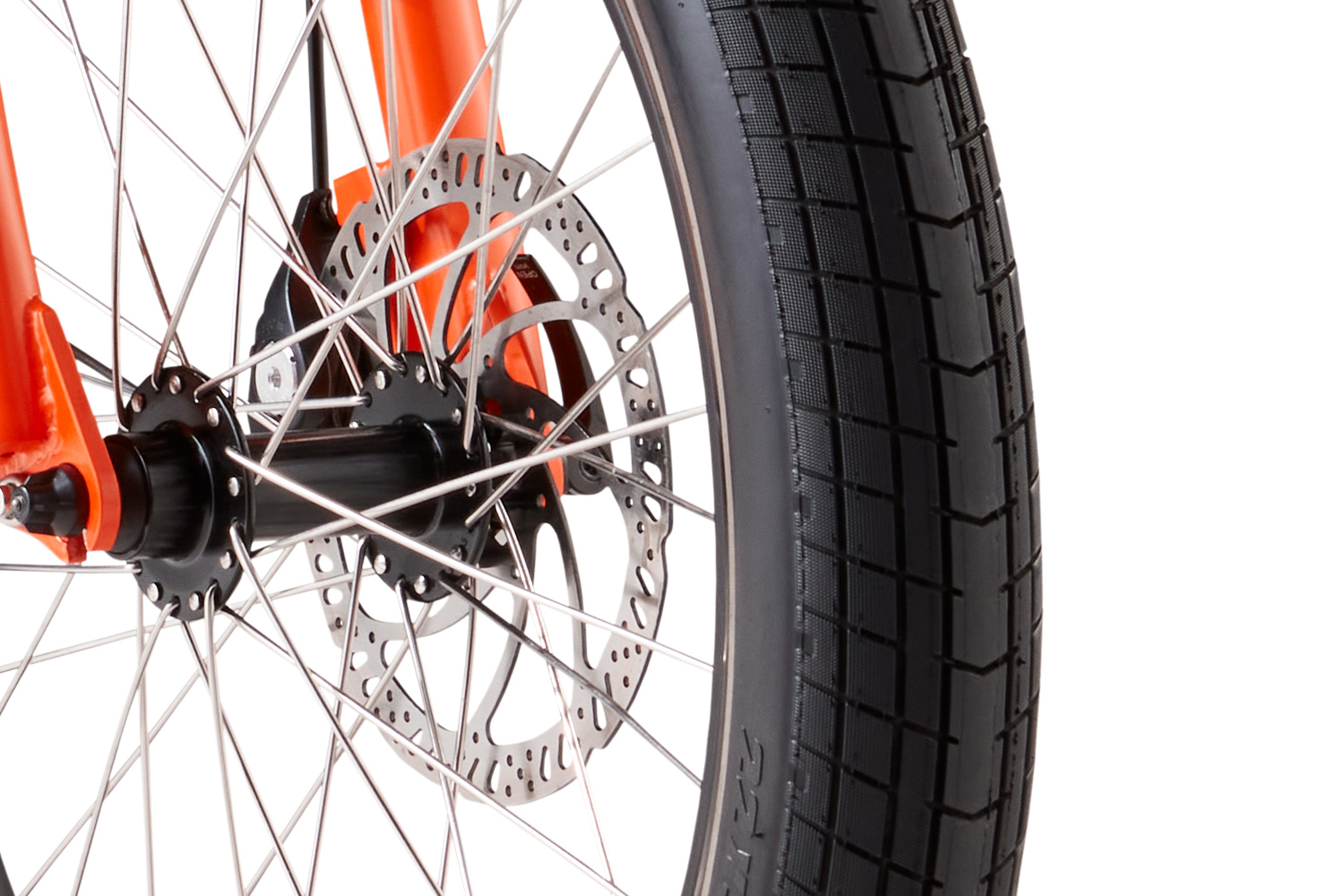 Smaller, Wider Tyres
All-new 22" x 3" tyres designed in-house by Rad Power Bikes' team of product engineers and manufactured by VEE Tire Co. provide a lower center of gravity. Features a custom tread pattern that provides a smooth ride over uneven surfaces, withstands bumps, and handles the elements with ease.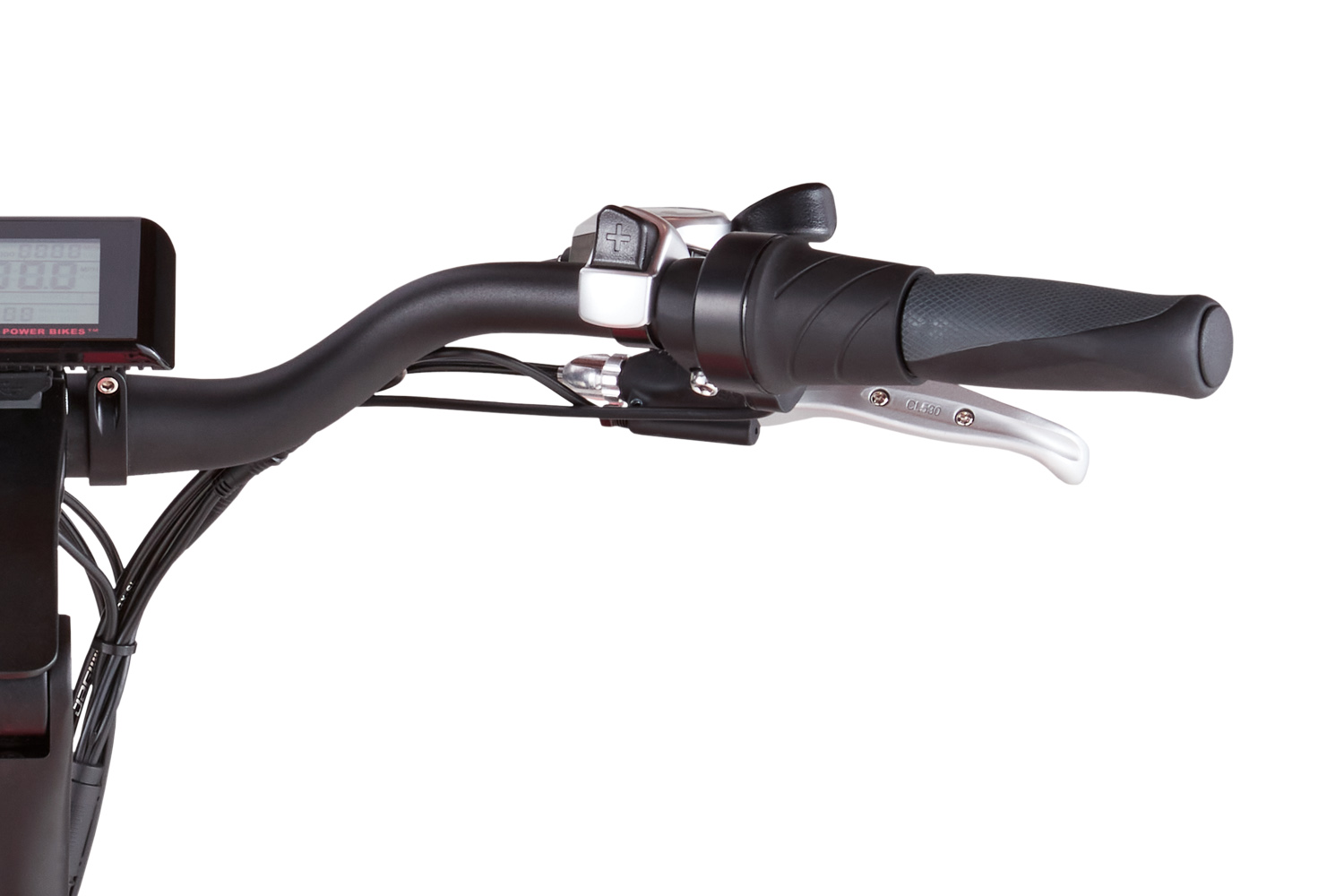 Twist Power Assist
Variable walk assist that takes the RadWagon 4 up to 6 km/h. Use the twist power assist to help you take-off from complete standstill, or propel the bike when you need that extra push.
180 mm Mechanical Disc Brakes
Tektro Aries brakes provide you with strong stopping power, even in loose or wet terrain.
Winner, Best Electric Cargo Bike of 2021
"The RadWagon 4 is much less expensive than almost all competitors… and it's actually better than some of the more expensive ones."