Roll over image to zoom in
---
Our world-class Customer Experience team is here to answer all of your questions and make your buying experience rad.
Monday - Friday, 9 a.m. - 5 p.m. CET
Our phone lines are permanently closed. Please reach us at eu-info@radpowerbikes.com
Expanded Shipping Window
You may have noticed that the shipping date for some models is currently listed as several months away.
While we understand that this is a long time to wait, we wanted to make sure that these bikes were available to purchase for any rider who had their heart set on a preferred model and wanted to secure theirs well in advance.
The dates listed are as accurate as possible, but please note that the entire manufacturing world is in the middle of a global supply chain challenge. As a result, there are some variables that are out of our control (like container shortages, port delays, and the Suez Canal incident).
We know how excited you are to get your new ebike and we are continually scaling up our operations to get it to you as soon as possible.
"Mooi design,vlot en stoer."
FietsTest.nl
RadRunner Plus
Utility, Performance, Plus
The RadRunner Plus is a retro-inspired, head-turning electric utility bike made to be customised with a multitude of accessory combinations. If you're craving a premium ebike experience, this is the ride you've been waiting for.
Technical Specifications
This is what makes the RadRunner Plus the best in its class.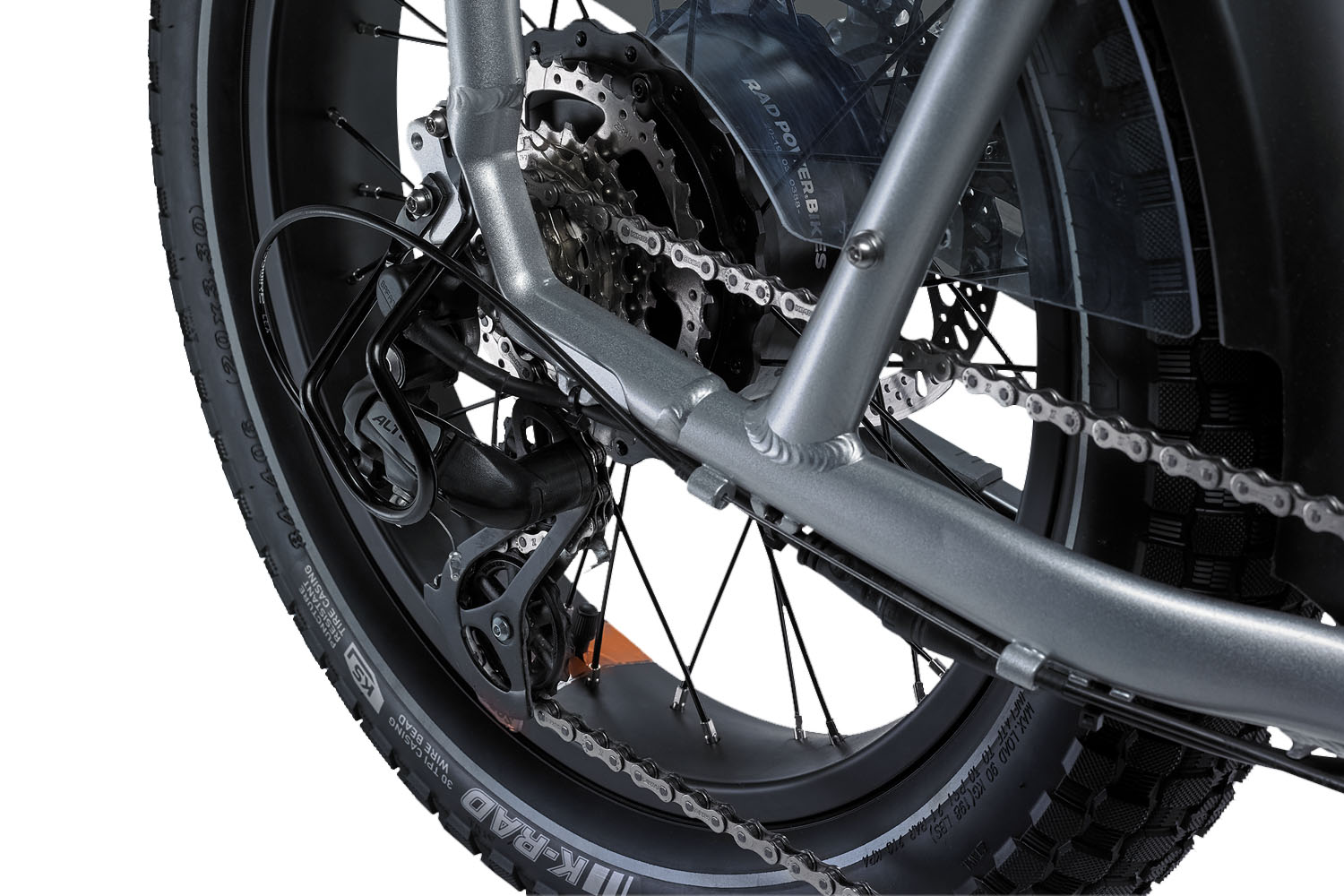 7-Speed Drivetrain
A wider range of gearing at your disposal means more torque for treacherous uphill climbs and maintain pedal authority at top speed.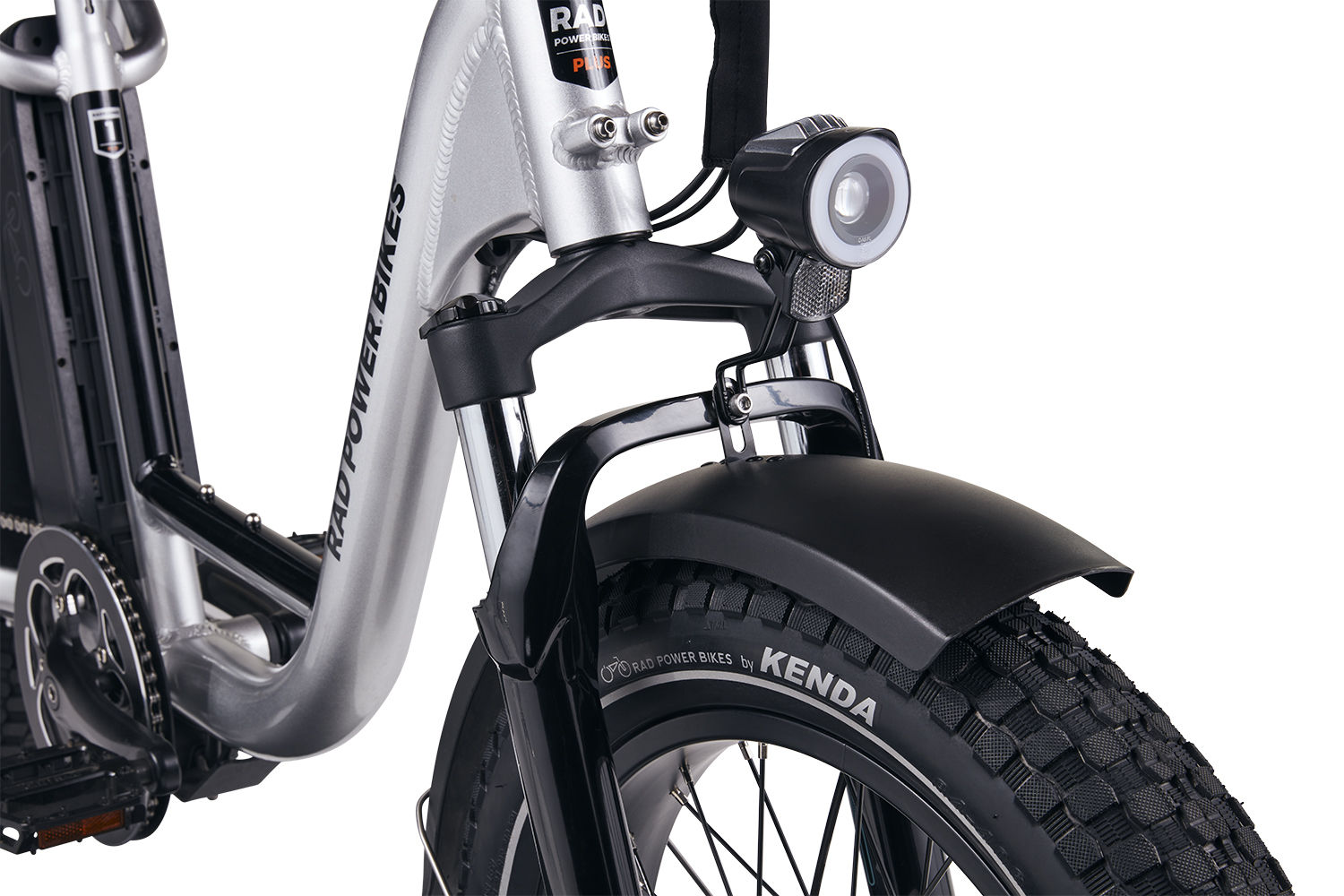 Front Suspension Fork
Our custom Rad Power Bikes RST suspension fork has 80 mm of travel, preload adjustment, and lockout.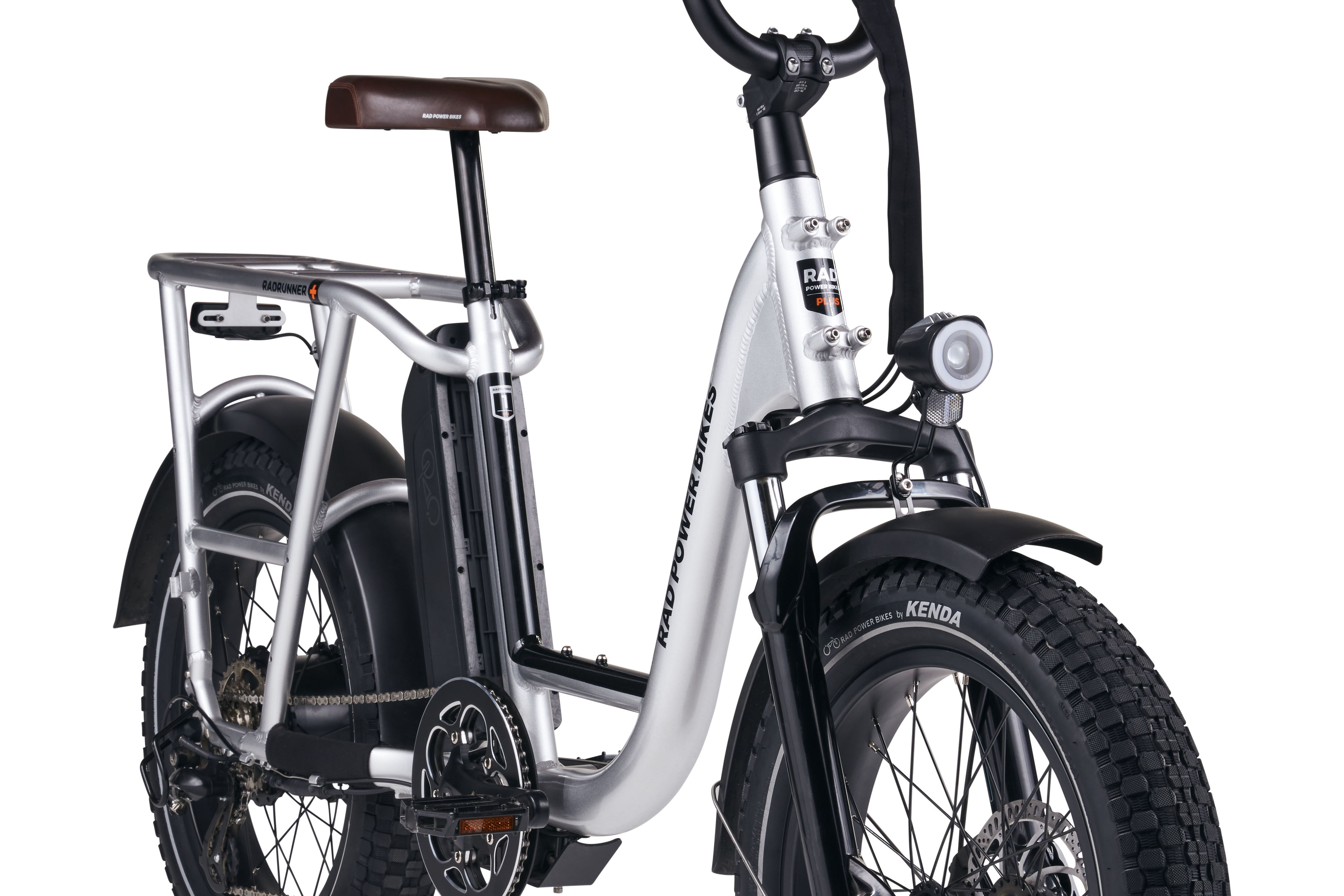 Full Fenders
If bad weather doesn't stop you, why should it stop your bike? The RadRunner Plus comes with extra-wide front and rear fenders to safeguard against the elements.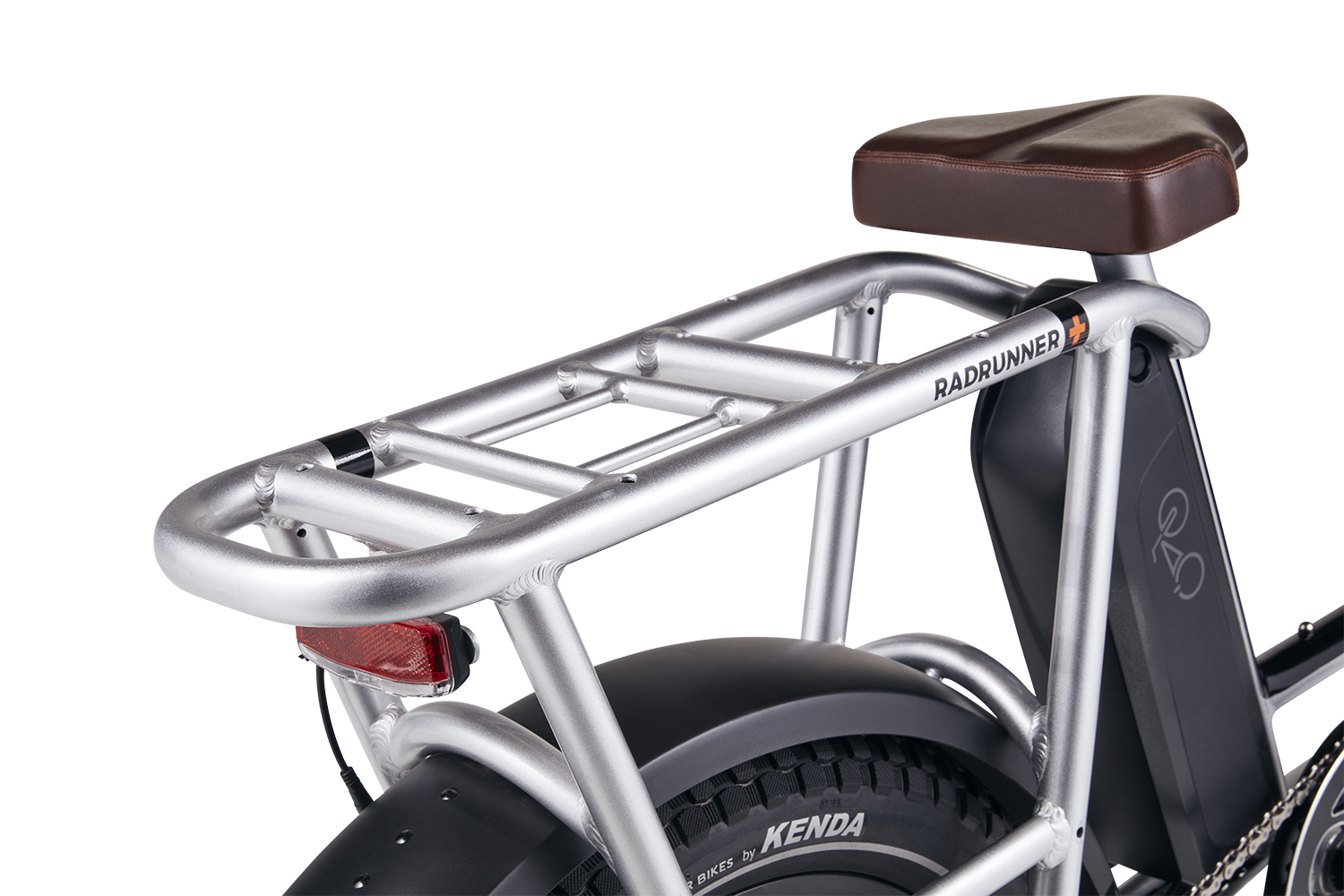 Integrated Rear Rack
Attach panniers, platforms, or baskets and let the bike carry your cargo. Or mount a Yepp Maxi child seat and bring your kids along for the ride.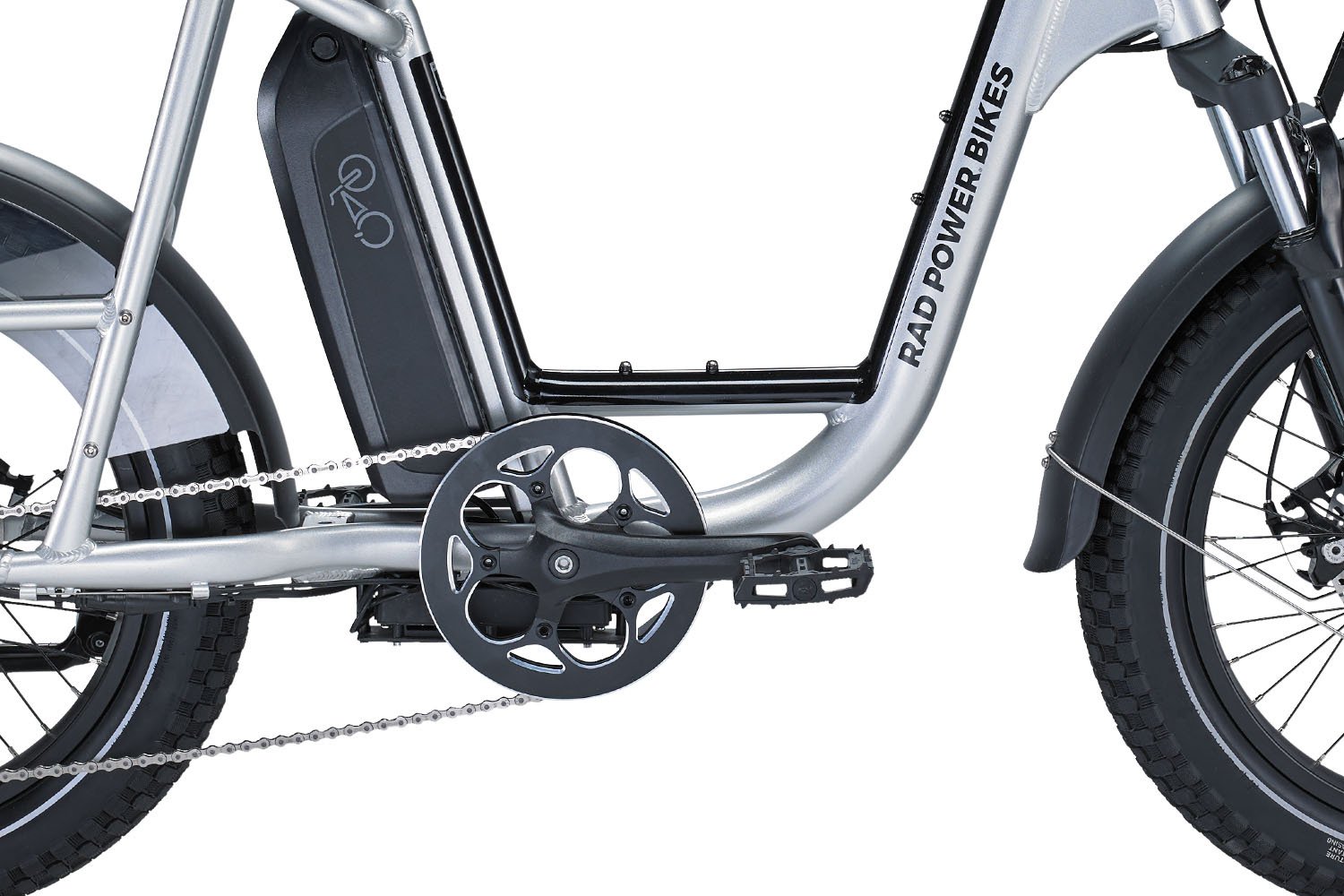 Low-Step Frame Design
Featuring a 16.5" stand over height, this ebike is perfect for those needing a more approachable package without sacrificing features or functionality.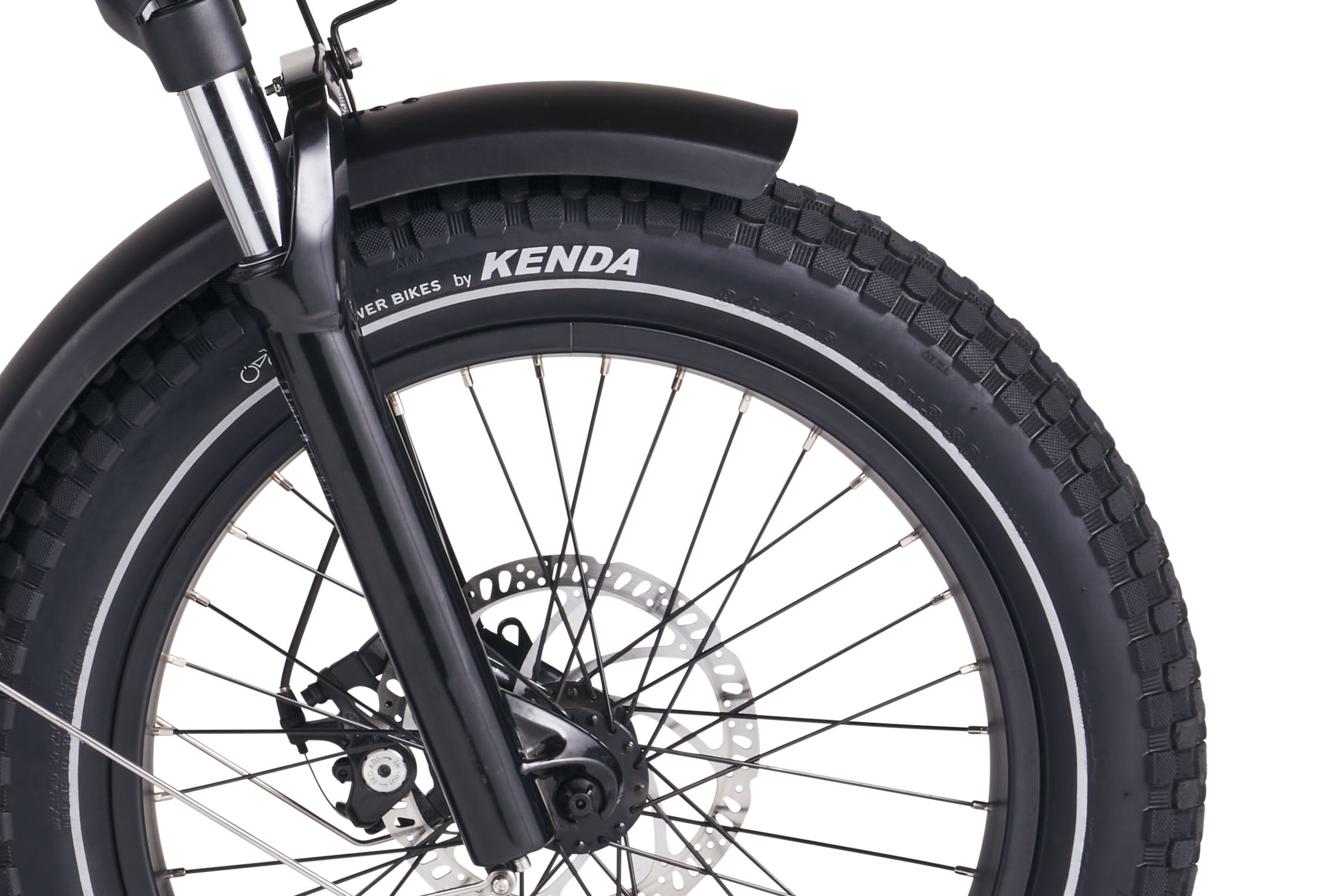 Puncture-Resistant Tires
Made from a layer of aramid and ceramic particles inside the tire under the tread, the Kenda K-Shield integrated tire liner is a line of defense designed to provide extra protection against punctures from thorns, glass, and other small materials.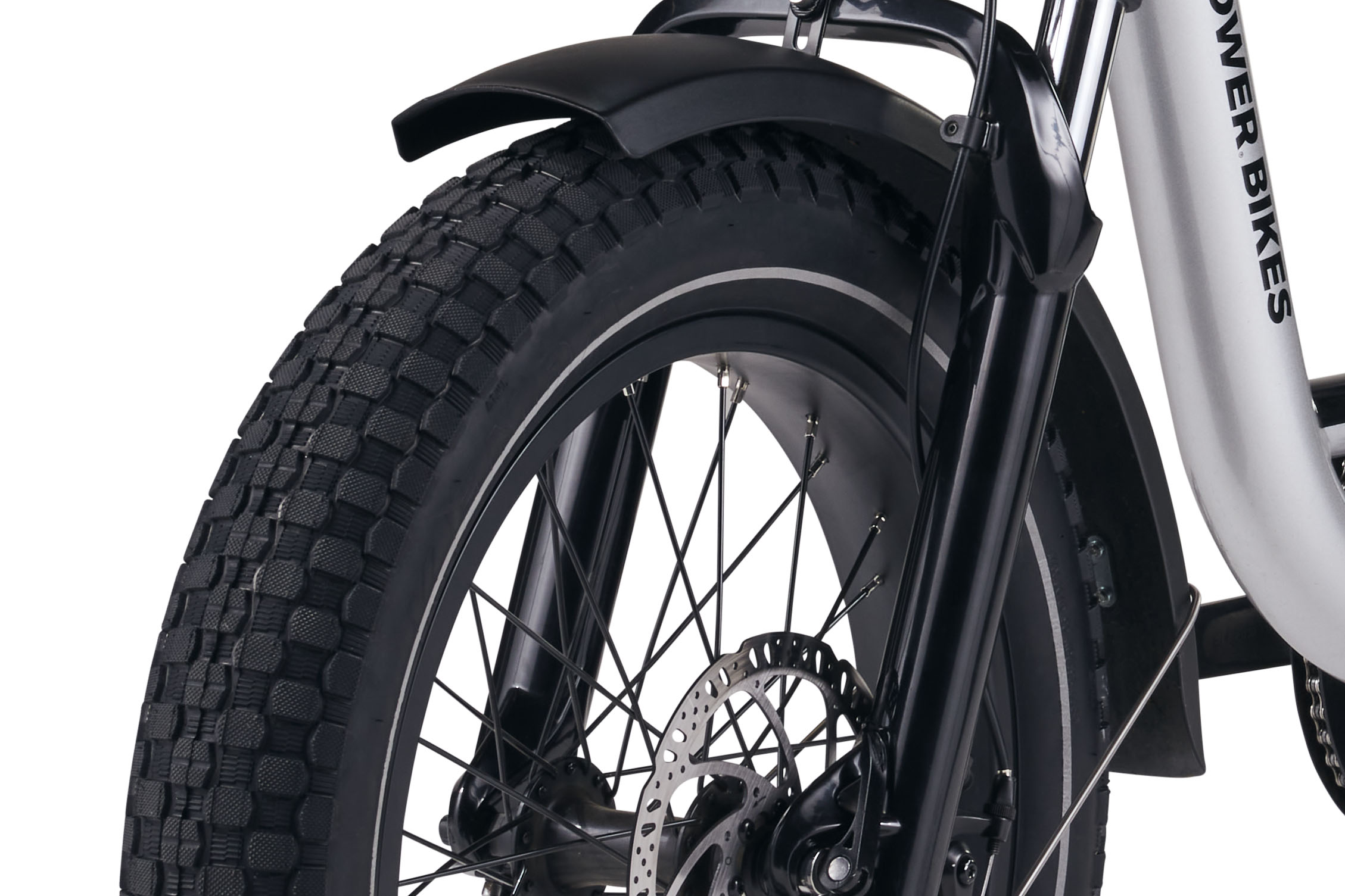 Reflective Sidewall Striping
Extremely durable and have a larger total reflective surface and better visibility than traditional spoke mounted reflectors.